Panel solar de alta eficiencia 300W PERC, mono 60 celdas 5BB
RS6C-330M es un módulo solar robusto con 60 células solares. Estos módulos se pueden utilizar para aplicaciones solares en la red.Nuestro meticuloso diseño y técnicas de producción garantizan un rendimiento de alto rendimiento y a largo plazo para cada módulo producido.Nuestro riguroso control de calidad y nuestras instalaciones de prueba internas garantizan que los módulos de Resun Solar cumplen con los más altos estándares de calidad posibles.
FICHA DE DATOS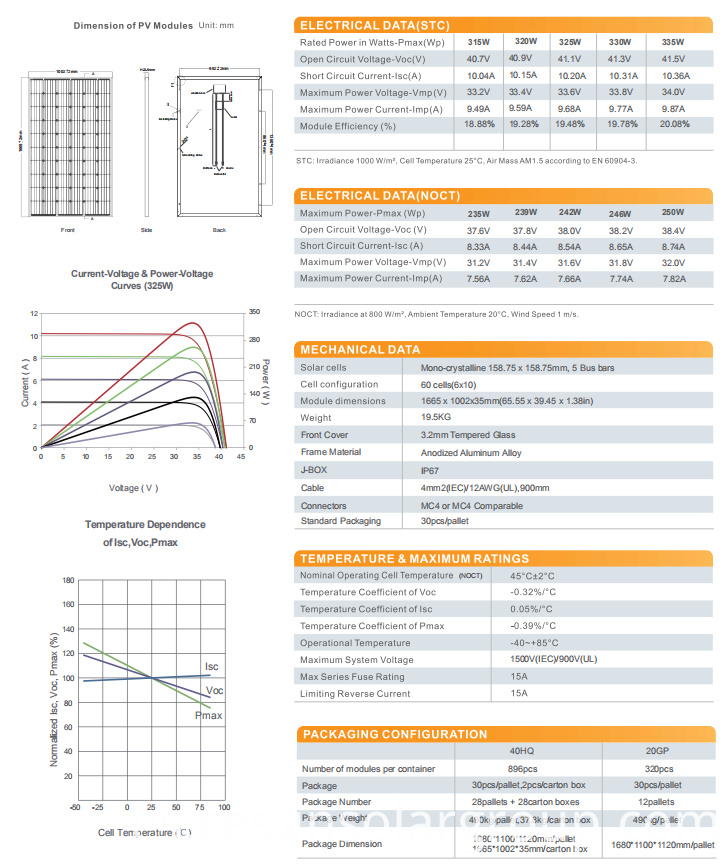 Calidad y seguridad
1. El panel solar Resun cumple con los más altos estándares internacionales.
2. Vidrio templado de alta transmisividad y bajo contenido de hierro, marco de aluminio resistente.
3. Usando silicona resistente a los rayos UV.
4. IS09001 / CE / TUV
5.Condiciones de prueba estándar: AM1.5 100mW / cm 2 25 o C.
Garantías
1. 12 años de garantía limitada del producto
2. 15 años al 90% de la potencia nominal mínima
3. 30 años al 80% de la potencia nominal mínima
Caracteristicas
| | |
| --- | --- |
| 1. | High cell efficiency with quality silicon materials for long term output stability |
| 2. | Strictly quality control ensure the stability and reliability, totally 23 QC procedures |
| 3. | High transmittance low iron tempered glass with enhanced stiffness and impact resistance |
| 4. | Both Polycrystalline and Monocrystalline |
| 5. | Excellent performance in harsh weather |
| 6. | Outstanding electrical performance under high temperature and low irradiance |
Hoja de fecha
(Condición de prueba: 1000W / m 2 , AM1.5, 25 ° C)
Paquete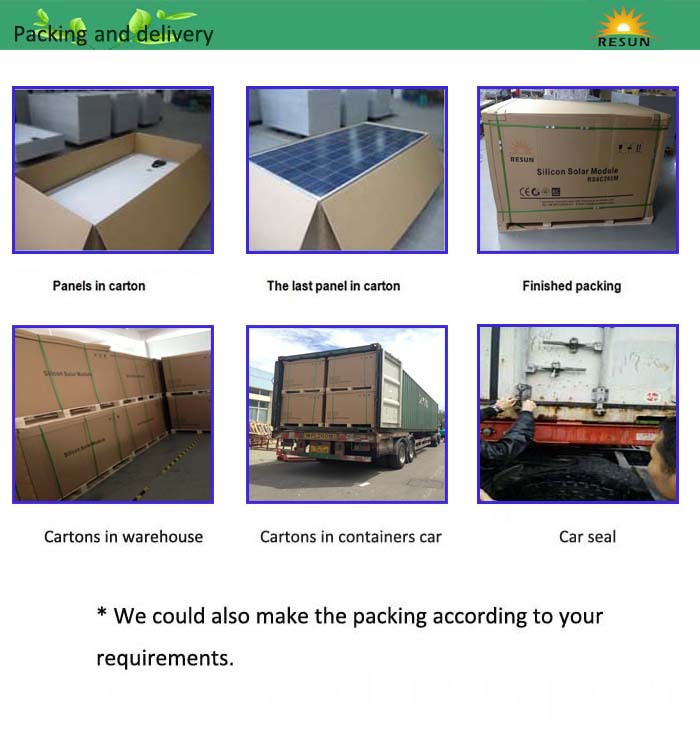 Solicitud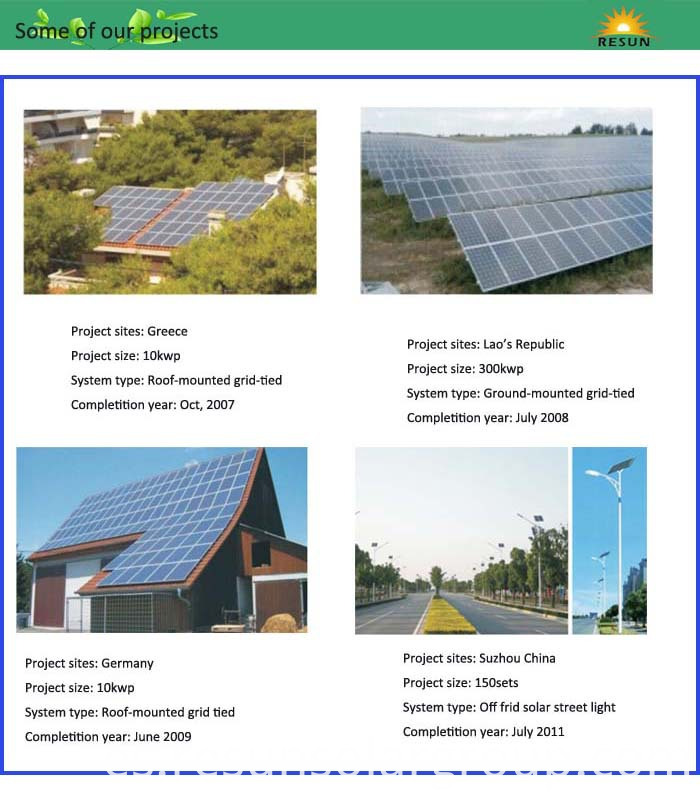 Exposición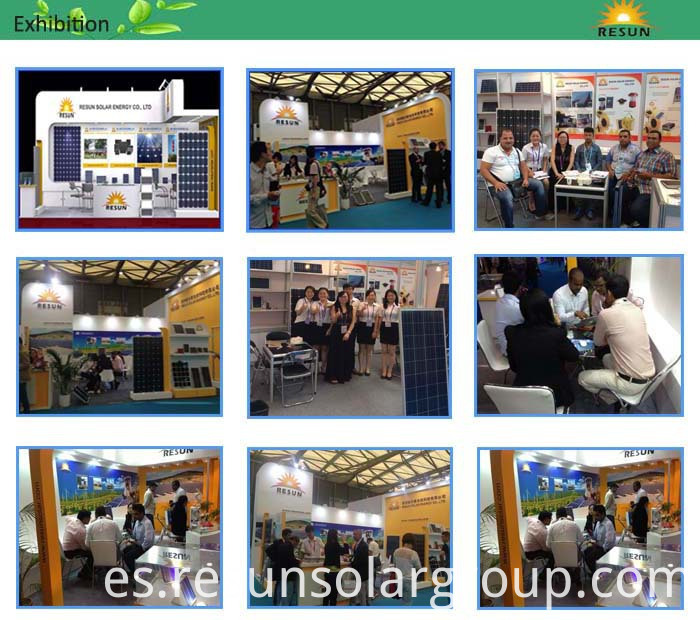 Certificados TUV CE
Otra información
PAYMENT TERMS
T/T, L/C and Skrill(Moneybookers) are the payment methods we allow at this time.
SHIPPING
Material in stock can be produce (procedure
5-20
days) right away after pre-payment confirmation.
COSCO Mearsk MSC
ship to worldwide for safe shipping, don't worry about package damager or loss. It takes about 15-40 days to worldwide, Please note us your contact details include your phone number for easy contacting from shipping company officer.
ABOUT US
We are manufacturers and wholesalers of solar panels and renewable energy products. Our solar business has been established since 2007. Our engineers are experienced in solar and related accessories, if you buy from us you deal with not just a seller; the whole technical team is behind you and your business. We would like to be your best supplier in China.
Retroalimentación
1. La satisfacción del cliente está completamente garantizada. Si por alguna razón no está satisfecho
con tu pedido, contáctanos PRIMERO antes de dejar un comentario.
2. Haremos todo lo posible para cuidar de usted y si tiene alguna pregunta, no
no dude en contactarnos al: 0086512 6629 2101 o envíenos un correo electrónico.
Espero que podamos tener la oportunidad de cooperar con usted y establecer un
buena relación a largo plazo entre nosotros.
¡Gracias por su atención a nuestra empresa y nuestros productos!